The History and Genealogy of our Western Jewish Community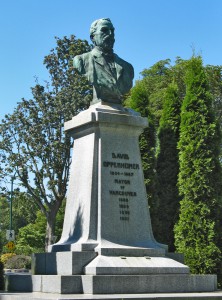 The quest to find grave of David Oppenheimer, mayor of Vancouver, with research by our own Ed Goldberg.
The Lipton Jewish Agricultural Community 1901-1951
The Pioneer Rabbi – David Lesk and his family came to Fargo, ND in 1891. He served as rabbi and was instrumental in building the Fargo Hebrew Synagogue.  The story is related by his son Ben Lesk.